Product Recipe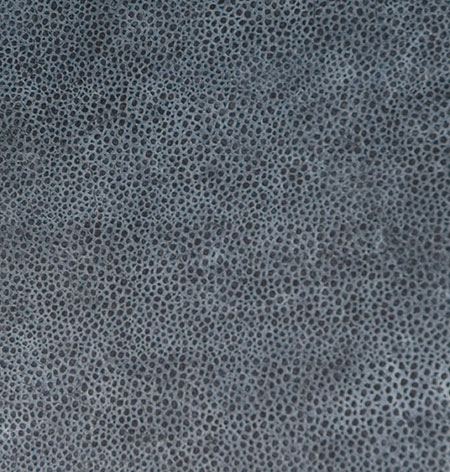 Black and Pearl Stingray
Palette Deco™ Black
Venetian Gem® Hi-Lite Pearl
Black SetCoat® with SharkSkin Additive
#4 Faux Effects® Styrene Trowel
Stencil FX™ Stingray Stencil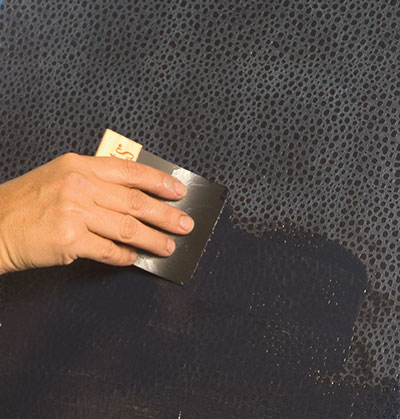 Step 1. Apply 2 coats of Black SharkSkin SetCoat® and allow to dry thoroughly.
Step 2. Using the #4 Faux Effects® styrene trowel, apply Black Palette Deco™ through the StencilFX™ Stingray Stencil. Apply Palette Deco™ only as thick as the stencil itself. Remove stencil and let dry.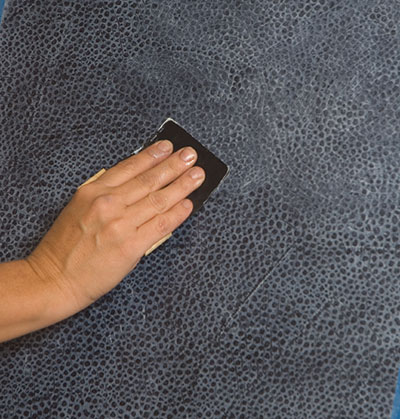 Step 3. Using the #4 styrene trowel, apply a thin skim coat of Venetian Gem® Hi-Lite Pearl over the entire surface. While still wet, place the styrene trowel flat on the surface and move in a circular motion across the finish. Do this until all chatter marks are softened.
Tips: Palette Deco™ can be very difficult to remove from the stencil once it has dried. Clean the stencil frequently during the application process.
Remove any tape from your project area before the Palette Deco™ has fully dried to avoid tearing the finish.
Finish Courtesy of:
Faux Effects International, Inc.
If you enjoyed this article, send
it to your friends on Facebook!