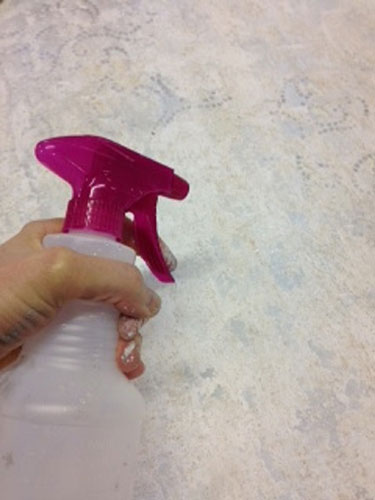 Step 5: To glaze the finish mix 1 quart of Low Viscosity AquaCreme™ and 1/2 Cup Dark Brown FauxCrème Color™. AquaCreme™ Low Viscosity is a great choice for textured finishes. The thickness lets the color settle in the low areas and the low viscosity gives you open time to work! Spritz the surface with water.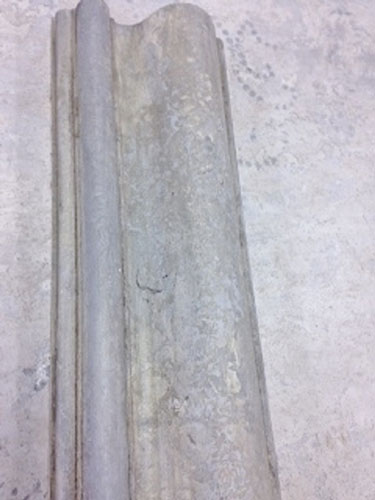 The final result. This finish works equally well on furniture. Make sure the wood surface is cleaned and sanded before applying Neutral White SetCoat®. The Faux Metal™ Silver is used to accent the molding. After drying the finish overnight, the furniture/cabinet is sealed with Varnish Plus™ Satin.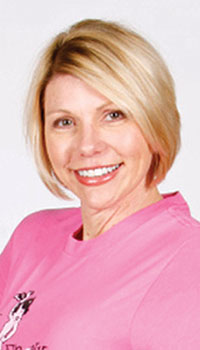 Finish Courtesy of: Rebecca Slaton
Surfaces Fine Paint & Decorative Arts Studio
Lenexa, Kansas
If you enjoyed this article, send
it to your friends on Facebook!