"Explore Your Senses Through Decorative Art"
Amanda Rieb, owner and creative director of Friends of Faux—Wheeling, Illinois, is a licensed Faux Effects professional. "All artists of Friends of Faux are highly experienced, very detail oriented and deliver perfection. Our goal is to provide the client with custom and unique finishes that will bring out their personalities and reflect their taste."
Her secondary education took her to Italy to study Interior Design and Fine Art, completing her studies of fine art at Lorenzo de'Medici University in Florence, focusing on High Renaissance Art History and Sculpture. "During my college years, I worked for a decorative painting company, which in turn sparked my interest in faux and mural art."
Amanda furthered her art and design education by taking workshops at the Faux Design Studio in Addison, Illinois. It was here that Amanda discovered Faux Effects® products. "Faux Effects® products are the highest quality product lines available to an artist today," says Amanda. She also stays current by attending additional workshops, update classes and events at Faux Design Studio with Sheri Zeman, keeping up with rising design trends and learning "cutting edge techniques."
At the Greco project in the greater Chicago area, many of these techniques and design trends were used by applying various tones of cream and brown throughout the grand home for a harmonious flow. In the great room, Amanda created the painted design by applying Van Dyke Brown Stain & Seal™ through a Modello pattern, followed by Varnish Plus™ Satin for a uniform sheen. She then based the built-in unit with White SetCoat®, treated it with silver leaf details, and then applied FauxCreme® Clear glaze mixtures tinted with Metallic Gold and Rich Brown Stain & Seal™. A negative sponge technique was applied on the groin vaulted ceilings using Brown FauxCreme Color™ in FauxCreme® Clear.
Stunning border accents were applied by troweling Silver Taupe LusterStone® through a stencil, which was then hit with silver and gold glitter while wet for the slightest sparkle to catch the eye! Amanda also desired to achieve an aged look for the room, so again using her knowledge of current trends and Faux Effects® products, she first painted the crown moldings with Pewter Gold MetalGlow® and then applied silver leaf accents. As the final step, the moldings were then glazed with a mixture of FauxCreme® Clear and Ebony Frost LusterStone®. A dramatically elegant effect!
Many finishes by Friends of Faux are antiqued with a combination of Dark Brown, Van Dyke Brown and/or Earth Brown FauxCreme Color™ with her glaze of choice, FauxCreme® Clear. This glaze combination produces beautiful results over silver leaf, a very popular, elegant finish that Amanda's clients and designers just love.
When it came to the foyer, the grand entry deserved something special. The perfect solution was a custom mural done with various light tones of FauxCreme Color™ mixed with FauxCreme® Clear, which was then softened with a Neon Leon©. From here, the entire mural was antiqued with Amanda's signature glaze recipe. Random spots of SandStone™ were applied with a sea sponge, and then knocked down with a trowel for texture. Add the ornate crystal chandelier, and voila!
The buried plaster technique in the vaulted hallway ceiling consists of troweled on Delta Brown StucoLux™, followed by another coat of White-White StucoLux™. Amanda's signature antiquing glaze mixture was applied, and then entire finish was sanded back to reveal a warm, subtle effect.
In the formal powder room, this lavish finish consists of a base layer of Espresso Chocolate LusterStone®. Another layer was then applied through a Modello pattern, then embellished with crushed glass and beads. In completion, Amanda applied gold leafing to the door, which was then glazed with her signature antiquing recipe and finished with coat of Varnish Plus™ Satin for added protection. This glamourous finish, along with the complementary custom hand painted vanity and mosaic tiles, truly delivers a "wow factor" to the room.
Again keeping with uniform flow throughout the home, Amanda colorwashed the master bath walls with the same FauxCreme® glaze mixture as used on the hallway ceiling. Added texture was applied to the window and moldings using QuartzStone™ tinted with Dark Brown FauxCreme Color™. From here, FauxCreme® Clear with Van Dyke Brown and White FauxCreme Color™ was sponged on to match the stone border creating an elegant formal bath fit for a queen!
An additional powder room was colorwashed as well with Van Dyke Brown FauxCreme Color™ followed with White on White Venetian Gem® troweled through a stencil. Amanda and her team added accents and shadows by hand painting with FauxCreme Color™ for this gorgeous finish against the rich marble tile and elegant vanity. Throughout the home, molding, trim and doors were treated to a rich finish of gold and silver leafing, and then glazed with a Van Dyke Brown FauxCreme® mixture to frame each room.
Friends of Faux does not only focus on residential projects; their finishing skills are also seen in many commercial markets as well. At the Seven Lions restaurant located at 130 South Michigan Avenue in downtown Chicago, within walking distance from the historic Palmer House, many of Amanda's talents are featured. This lively American-fare establishment has three dining rooms in addition to a bar and patio area to take in the surrounding urban vibe. Amanda started in the bar and main dining room with Tiger Eye Venetian Gem® and Gold Mica Glow Powder™ to create a deep, moody feel, yet still keeping the area all warm and comfortable. Adding to this space, she highlighted the lofty aluminum beams with Kettle MetalGlow® and a mixture of Brown Suede and Mandarin Red LusterStone®. Add some glistening crystal and gold-leafed chandeliers—one can't help but to admire all the reflective facets!
When finishing other areas of the restaurant, Amanda stayed on theme with the use of Venetian Gem® and LusterStone® combinations for the walls. A private dining room is accented with Green FauxColor™ and Cobalt Blue LusterStone®, and then further enhanced with gold-leafed lion medallions treated with FauxCreme Color™ and Varnish Plus™ to catch the eye in the intimate space. The team created a ceiling with slight sparkle to compliment the Chicago brick walls in the banquet room. RsSandStone Flake™ tinted with various tones of FauxCreme Color™ works perfectly with the faux marble entry wall Amanda achieved with SetCoat®, FauxCreme Color™ and Venetian Gem Finish Coat™.
Seven Lions' inviting space is nicely decorated with Chicago-esque murals and a wide, open interior. The large bar and deep wood tones, along with Friends of Faux finishes, make this downtown establishment a "don't miss" when visiting downtown Chicago.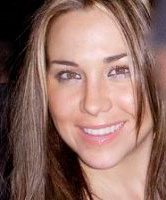 DECORATIVE ART BY: AMANDA RIEB
PHOTOGRAPHY BY: SEAN MCGILL
WRITTEN BY: NATALIE WOODWARD
If you enjoyed this article, send
it to your friends on Facebook!