A MODERN-ESQUE ARTIST
Lee Sherman is an artist by nature. Always the daydreamer, Lee has a unique way of seeing the world through to the raw seed level, like x-ray vision of the mind, always looking at things from a different perspectives and new possibilities.
Lee started his formal education by earning his Bachelor Degree in Fine Arts and Graphic Design at the University of Arizona in 1986 and also a teaching certificate from Florida Atlantic University in 1996. He worked for some time as an art teacher at Dillard High School, an art magnet school, as well as at other schools—a very rewarding experience. During this time, Lee was drawn to painting on a larger scale and began to craft his unique, ancient style in the interiors of high-end residence and upscale businesses. Also during this time, Lee took numerous classes at the Faux Effects® Studio in Vero Beach, Florida, and intensely trained in Classic European finishes, exploring the ancient art of using lime, plasters and waxes to achieve a unique and organically raw style. Over time, Lee would find himself staring at old walls and the abstract images that are made by years of natural erosion. Cleverly, he combined his knowledge of these ancient materials with a contemporary twist to create new works. The result is a modern-esque, Zen-like visual experience that has a genuine warmth about it.
His artwork evolved over many years of slaving over what clients wanted in their homes. "I always wanted to bring my fine art background into play, but was always regarded as a faux finisher, not an abstract artist that my soul yearned for," explains Lee. After 15 straight years of faux finishing, he got into a car accident and could no longer work in that venue. "I had to move in a different direction in my career as an artist," says Lee. "They say being an artist is 90% frustration and 10% elation, and that deemed to be true. I have used many different products over the years, and in all my years of doing this work, Faux Effects® products, in my mind and experience, are by far the best products on the market and they keep getting stronger! They are above the rest!" Lee loves the look, the feel and the touch of the materials, and they work in his art on many levels. His favorites for his pieces are SandStone™, PlasterTex®, Lime Slag™ and SetCoat®. Lee's "ancient/modern" work goes with any style, whether it be old world or modern, and when over cast in an epoxy resin, every stroke is magnified, bringing out the products even more.
Many pieces shown here are Lee's commissioned artwork. Designer Scott Drucks of Forrest/Scott Group based in New York, New Jersey and Miami works directly with artists. Architects and their designers specialize in all aspects of design from start to finish. Lee's art fits in perfectly in the Cascades in Boynton Beach and Pointe 100 in Boca Raton, Florida. Erin Parrish helped Lee with some of the resin pieces. "Erin is an artist friend—we collaborate on ideas!" says Lee.
About his custom work, Lee expresses, "I mainly work with a few select designers on a commission basis with whom I developed relationships over the years in the industry. I can get a feel for the client and their space and palette—the thing that this has going for it is that I'm getting the same prices doing a panel as I did for an entire room! Everyone seems to love the multi-layered style, as it has a very warming feel and pleases any clientele."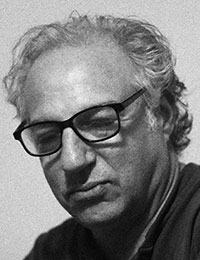 DECORATIVE ART BY: LEE SHERMAN
PHOTOGRAPHY BY: LEE SHERMAN
WRITTEN BY: LEE SHERMAN
If you enjoyed this article, send
it to your friends on Facebook!