Tis the Season!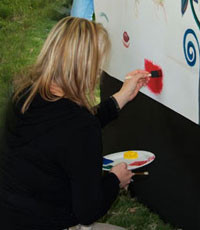 It's the holiday season and the perfect reason to beautify and decorate our homes…what a wonderful time of the year!
I have had the pleasure of coordinating with several decorative finishers for this updated issue. As you will see, anytime is a good time to adorn with Faux Effects products®! Our products found their way again across the United States and also to Israel (via social media!), creating beauty along its path. From contemporary to rustic and classic, all finishes are represented with the use of Faux Effects® and exceptional artistic talent. I hope you enjoy this issue's decorative journey.
As the days grow shorter and our schedules grow fuller, please remember to take time to enjoy the season. Create memories with friends and family. And, please take a moment to remember those less fortunate as well.
As always, please do not hesitate to submit your projects, both large and small. We'd love to see your projects with these new and exciting Faux Effects® products, and we love to feature "YOU!"