Enjoying the Holidays with Your Pets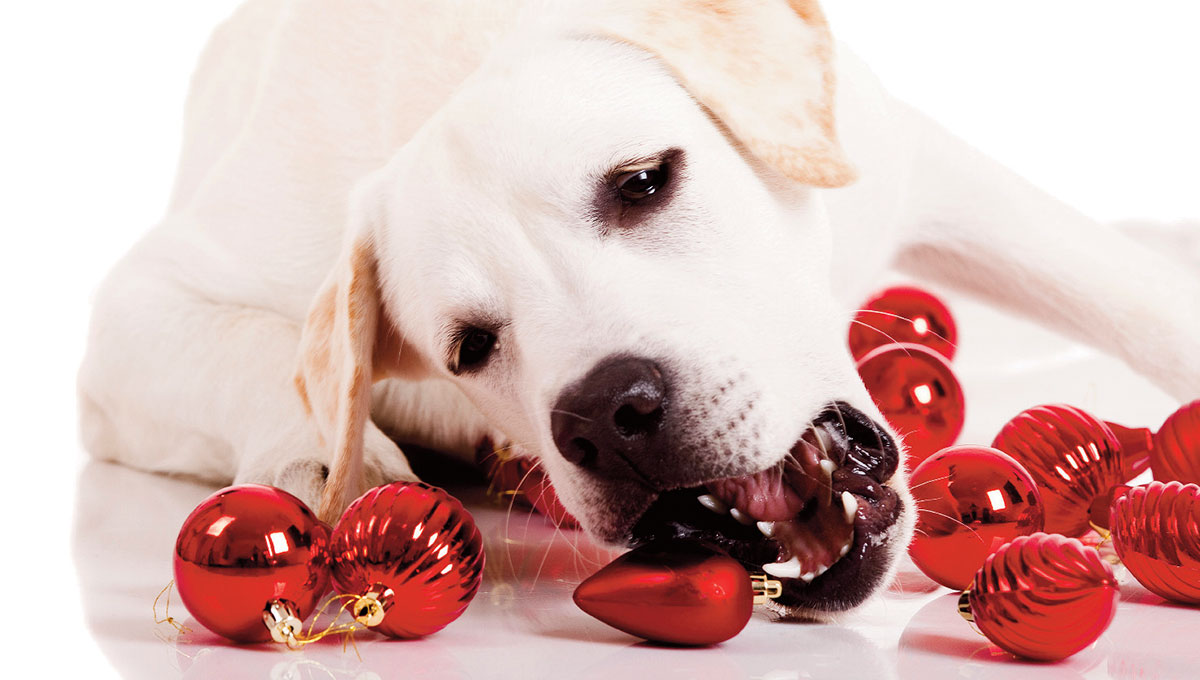 The holiday season is in full swing, and while the ASPCA Animal Poison Control Center (APCC) wants you to know how to keep your pets safe this holiday season, they also want to make sure that you are having festive fun with your favorite furry friends! Whether you are a "cover everything in tinsel" type or more of a "ho-hum" holiday person, there are some fun, exciting and adorable ways you can enjoy this time of year with your pet.
For the outgoing and adventurous types:
1. Plan a visit to see Santa! Many places offer pictures with Santa for pets. How cute would it be to have your four-legged friend with Santa on the front of your holiday card, or on a photo decorating your wall this year?
2. Take time to see the lights. If your pet does well in the car, take a ride together to see all the holiday lights and decorations for the season.
3. The more the merrier. Having guests over for the holidays? That means more people to lavish your pets with affection! Just be sure to follow these tips to make sure that your pets stay happy and healthy around a crowded home.
4. Shop for the holidays together! Do your holiday shopping with your pets. Check beforehand to see which stores allow pets and what their requirements are.
5. Volunteer. Visit a nursing home or hospital. While this one takes a bit more planning, this could be a new favorite tradition for everyone involved. Find out how you can register your pet as a therapy animal.
For the low key, stay-at-home types:
1. Watch holiday movies together. Is your pet a classic movie fan? Maybe they like a good laugh? Either way, many pets are wonderful company for watching your favorite movie.
2. Make a holiday keepsake. Want to remember your pet forever? Make an impression of their paw in clay and hang it on your tree. Just remember these tips if your pet gets a little too interested in your holiday crafting.
3. Get in the kitchen for some festive favorites! Do some baking together—try a pet friendly treat recipe for your dog or cat to show them how much you care.
4. Check out the holiday sales online. Go shopping together from the comfort of your couch. Online shopping may be your pet's new favorite way to spend time with you—just don't forget to get a gift for them!
5. Dress for the occasion. Did you know there are ugly Christmas sweaters for pets now, too? You and your pets can each have your own ugly sweater. You can even get a matching set!
And what about the pets who have declared war on the Christmas tree and all things holiday? Well, sometimes keeping them safe (and away from the veterinary hospital) is the best gift of all.
With a little extra effort, your four-legged family members can enjoy the holiday season just as much as those with two legs. And if you think your pet has ingested something potential poisonous or dangerous, please contact your veterinarian or the ASPCA Poison Control Hotline (888-426-4435) immediately.